Frequently Asked Questions
Is it Safe to Order Online?
Absolutely! Our merchant processor, ClickBank, is the premier choice of legitimate businesses selling their products and services online. They have an excellent track record of safety and security for online purchases, without even one incidence in their operational history. ClickBank's secured and approved merchant process is noted by a yellow lock at the bottom or top of the page during your order. Using the latest encrypting technology ensures a safe and secure transaction you can feel good about.

Serving more than 200 countries, and consistently being ranked as one of the most highly visited sites on the Web, ClickBank are the first choice for legitimate digital product merchants all over the world.

Once you place your order on Clickbank's secure server, you will be directed to the download page, where you can download your Hemorrhoid No More™ manual and get started IMMEDIATELY. The e-book is in PDF format, which can be viewed on any computer (PC or MAC). You can read it right on your computer screen, or you can even print out your own hard-copy.



Can I Buy Hemorrhoid No More (TM) as a Hard Copy?
No. Hemorrhoid No More (TM) is only available as an e-book, downloadable from this Web site. You will not find it in stores as a hard copy.

Hemorrhoid No More (TM) was published as an e-book and not as a hard copy in order to exploit a number of benefits:


It can be instantly downloaded and read straightaway


There is no waiting for it to be delivered to your door


There are no postage and packaging fees


It can be printed and/or read on your computer or PDA


It can be bought from almost anywhere in the world


It can be sold for much cheaper than a hard copy


Hemorrhoid No More (TM) can be sold for much cheaper as an e-book than as a hard copy because e-books are not subject to publication costs. It is with thanks to the lack of a publication cost that I can offer Hemorrhoid No More (TM) with 4 free bonus e-books and 3 whole months of unlimited professional counseling for just a single payment of $37.




What Exactly is Holistic Health?

Holistic health is a medical philosophy that views physical, mental and 'spiritual' aspects of life as being closely interconnected and therefore equally important to consider when devising treatments. Holistic health treatments also take into account the patient's lifestyle and environment. Put simply, holistic health is a medical philosophy that considers the 'whole picture' and tries to present treatments and remedies that tackle the underlying, root causes of problems.

Western medicine generally follows the opposite philosophy, known as reductionism. Diseases are reduced to symptoms, which are used to identify 'malfunctions'. Medicines and surgeries are then employed to 'fix' the malfunctions. The problem is that the overall reason as to why the disease occurred in the first place isn't addressed. This is why recurrence of ailments is so common.

The reductionist science used by most Western medical practitioners today is obviously outdated, and the medical community is gradually waking up to this fact. Medical practitioners are becoming increasingly aware of the impact that psychology has on health and the impact that environment has on psychology. More and more, the medical community is starting to lean towards the holistic philosophy of treating the whole organism - mind, body and 'spirit' - along with lifestyle and environment, instead of just the symptoms. This way, the root causes of the ailments are addressed and the ailment is permanently cured and prevented.




Can Hemorrhoid No More (TM) Benefit Men and Women with Grade 4 Hemorrhoids, Fissures, Chronic Hemorrhoids, Thrombosed Hemorrhoids or Very Large Hemorrhoids?

It certainly can, and already has. In fact, men and women with these conditions represent a large proportion of my customer base. Thousands of men and women with Hemorrhoids and Fissures have used Hemorrhoid No More (TM) to great effect. Hemorrhoid No More (TM) taught them how to address the root cause of their disorder, thus allowing them to permanently restore the natural balance of their internal bodily environment, making it more suitable for healing and preventing hemorrhoids.



In fact, if you have Hemorrhoids or Fissures, I think it's even more important that you download your copy of Hemorrhoid No More (TM) right now. People who sustain digestive disorders like Hemorrhoids or Fissures for long periods of time can seriously risk their health. Moreover, the conditions themselves also generally get worse and can often cause irreparable damage, sometimes even necessitating complicated surgical procedures! This is why it's absolutely essential that diseases like Hemorrhoids or Fissures be treated as soon as possible.




When Will I See Results?

Once you download Hemorrhoid No More (TM), read the entire manual carefully. You will realize just how much information it contains. Please don't be overwhelmed; the information will sink in and become second nature in no time at all.



Once you've read the entire e-book, you should return to the main 5-step plan and to other parts that are particularly relevant to your condition. Follow the simple, step-by-step instructions, and the results that you are waiting for will come. You will notice that it's all quite simple and straightforward.



Within 48 hours all of your current hemorrhoids would fade away as well as all the pain, bleeding and discomfort. Within a couple of weeks, you will notice that you do not seem to develop new hemorrhoids anymore. Most of the other digestive disorders you used to suffer from will also vanish and you will look and feel much better. Your mind will be clearer, and you will feel calmer and more relaxed. Your digestive system will improve and become optimized. Within 30-60 days, any trace and symptoms of your hemorrhoids will completely disappear and you will feel much healthier and energized.




You don't Seem to Have Much Confidence in Conventional Western Hemorrhoids Drugs and Creams. Why?

According to Feedback Research Services, in 2011, Americans spent $1.2 billion on drugs, creams and suppositories, hoping to get rid of their hemorrhoids or to treat other hemorrhoids-related issues. The industry is huge, the competition is fierce, and the competitors will do anything they can to win the next customer.

Over the years, thousands of different products have been produced by hundreds of different manufacturers, all fighting for a piece of the profit. With billions of dollars to fight over, these manufacturers will do whatever they can to make you buy off them and not off their competitors. Their promises are getting bolder, and their ads are getting more enticing. But do not fall for it.

I experimented with the products in this industry for 14 years, to no avail. I wasted thousands of dollars and hundreds of hours trying almost everything, but nothing worked. I was desperate, vulnerable and naive, and I fell for all of the promises.

I learned the difficult and painfully slow way that there is no 'wonder drug'. I made all of the mistakes, bought all of the wrong products, and trusted all of the wrong people. Do not make the same mistakes. Do not allow yourself to be exploited.




Is it True that Some Hemorrhoids Medications May Cause Serious Side Effects?

The most common drugs and prescription medications and over the counters for treating hemorrhoids include: Anesthetics, Corticosteroids, and Antiseptics, Petrolatum, Vasoconstrictors, Astringents and Protectants.

Taking the above prescription creams, steroids and over the counters can lead to the following common side-effects which include but are not limited to: Drowsiness, lack of energy, Increase in blood pressure, Heart Disease, Permanent Skin Atrophy, Allergic Reactions Nausea, stomach upset, Damage to your intestines and digestive system, Liver damage and Weakened immune system.

As such, to be on the safe side, it would be prudent to avoid such medications altogether and to opt for the natural, holistic approach.

Moreover, I realized the hard way, that there were no magic pills or fix-it-all products to Hemorrhoids. drugs, creams, suppositories, risky surgeries, special diets, vitamins and herbal supplements may work temporarily on the symptoms of Hemorrhoids, but the real cause of Hemorrhoids is neglected, your hemorrhoids will not be cured and eventually and most often the severity of your Hemorrhoids would increase.

Many men and women face a myriad of additional health complications after taking drugs and after surgery, because conventional treatments fail to address the root cause of Hemorrhoids.




Can Hemorrhoids Be Dangerous If Left Untreated?

Yes. Most definitely. If you have Hemorrhoids, beside the more conventional causes it is also possible that your Hemorrhoids is related to other risky conditions. The truth is hemorrhoids can be very dangerous if left untreated and can worsen with age. It is very common that the cause of hemorrhoids would be a problem with one of your internal organs. Hemorrhoids can also lead to life threatening heart problems and cardiac stress. Some physicians even associated the risk of death due to hemorrhoids related disorders and complications. As you can see, Hemorrhoids is not a condition you want to ignore or try to "live with".




Click Here To Download The Complete
Hemorrhoid No More™ System For Only $69.99
(Limited Time Offer -- Now Only $37!)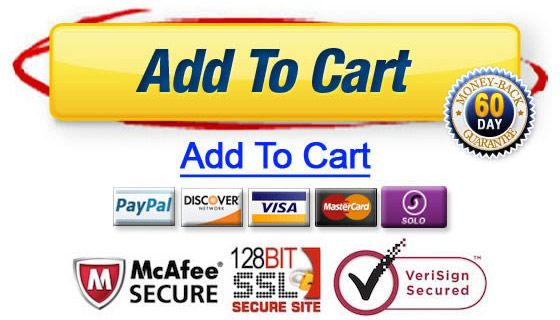 Click Here To Return to The Hemorrhoid No More Home Page



support(at)Hemorrhoidnomore.com
@ 2004-2022 Hemorrhoidnomore.com - All Rights Reserved